This is an all metal 15th century bowman that a friend asked me to paint for him.
This was the first larger thaan 54mm figure that I had ever painted (it shows). It was realy good fun to do and i learnt quite a lot about how colours blend on a larger model.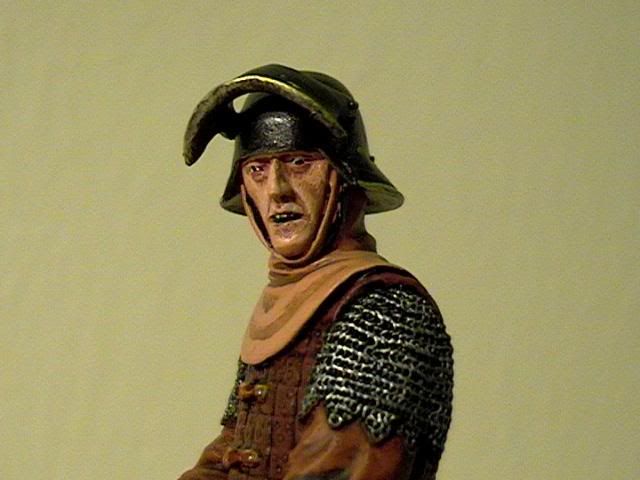 One of the parts that I realy enjoyed was doing the base and getting the stake to look like wood rather than the cast white metal that it realy is.